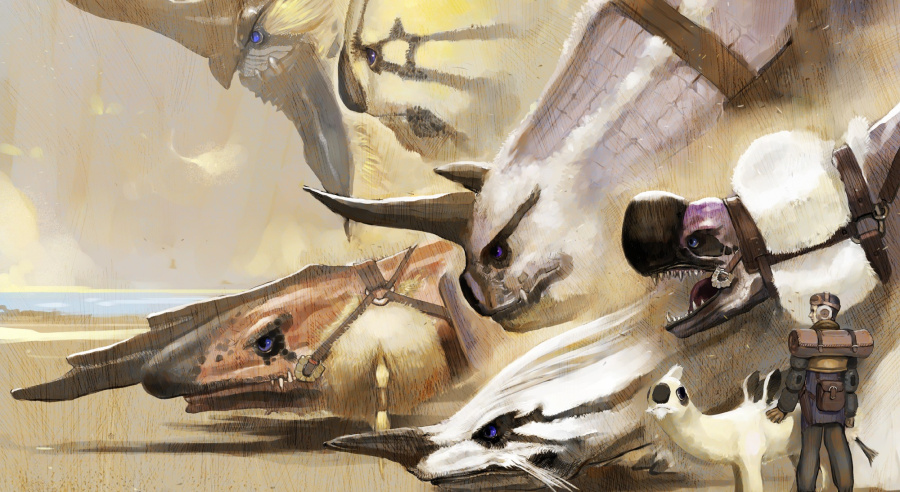 Yukio Futatsugi — the man behind Sakura Samurai: Art of the Sword and Sega's beloved Panzer Dragoon series — clearly likes to keep himself busy. He's been speaking to Siliconera at the Tokyo Game Show about his future projects, and has revealed a desire to work with Nintendo again — as well as continue to have a relationship with Microsoft and develop for smartphones. Where does he find the time?
Futatsugi — who established his studio Grounding after parting company with Sega — said:
My personal interest is in smartphones. They're gradually becoming capable of having visuals like this. We've worked on a number of mobile games so far, and I'm really interested in using the network aspect to make a more interesting game. Perhaps we'll work with Nintendo again, since we have a good relationship with them…and naturally, Microsoft has been great to us. We want to do a lot of different things, so I guess we're kind of a greedy company!
For those of you with keen memories, this might seem like an odd thing to say, as Futatsugi revealed back in June that his studio was already hard at work on an unannounced project for Nintendo's handheld. Perhaps that game has stalled or fallen through, or maybe Futatsugi is being deliberately obtuse about his plans to keep things under wraps?
Whenever the reason, we do know that Grounding is currently putting the finishing touches to the much-delayed Crimson Dragon, seen by many as the spiritual successor to the aforementioned Panzer Dragoon. The game was originally intended as an Xbox 360 Kinect title, but is now being re-tooled as an Xbox One launch release. Futatsugi has high hopes for the game, and told Siliconera that he would be interested in creating an RPG based in the same universe, should the Xbox One release sell well enough.
[via siliconera.com]