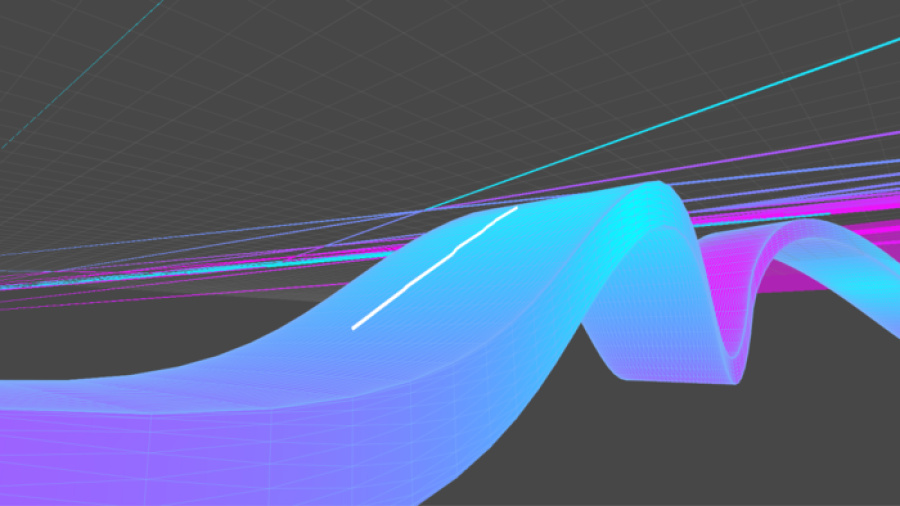 WiiWare enthusiasts among you may remember Lilt Line, the WiiWare title developed by different cloth and published by Gaijin Games, the latter being particularly well-known for its BIT.TRIP series. The concept was simple, as you guided a line down increasingly tricky tracks while following a beat to some funky tunes; we were certainly fans in our Lilt Line review.
Different cloth is now back on its own to publish a sequel, lilt line too!. As is often the case with small developer projects now, it's taken to Kickstarter to raise funds; its original £15,000 goal is for an iOS version. Since the campaign launched, however, different cloth has been offered a loan Wii U dev kit and has added a stretch goal of $45,000 to bring the game to the Wii U eShop.
This new entry, if funded, is targeting a release in July 2014, will have 3D levels — as opposed to just top-down — 20 full-song length stages, collaborative local multiplayer and competitive online multiplayer. The music will be provided by American musician ill.gates.
You should certainly check out the fairly light-hearted, humorous pitch-video below, and the game does look like a promising expansion on the original. Let us know what you think in the comments below.
[via kickstarter.com]