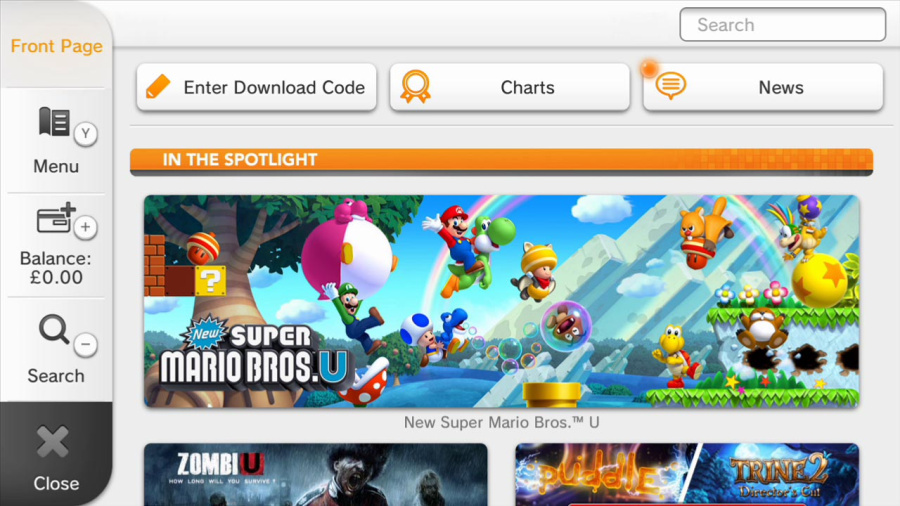 With last week's reveal of a series of new titles coming to the Wii U eShop later this year and into 2014, we've seen the first wave of what could become a steady stream of new developers and projects for the platform; in a lot of cases these are multiplatform titles, with some coming from studios new to Nintendo hardware.
Although the reveal was focused on European and Australian developers specifically, it nevertheless showed some reward for Nintendo's efforts to be accommodating to small developers, as well as the positives of the Wii U's Unity development tools that are available free of charge. A number of these studios answered some key questions with Gamasutra, and Steffen Kabbelgaard Grønning of BetaDwarf (releasing Forced on the system) succinctly explained why, despite the console's modest install-base to date, the decision to release on the Wii U eShop was a simple one.
We developed Forced in Unity, which makes the porting much easier. And since Wii U has the Pro Controller with dual sticks we might be looking at a porting period of two to three weeks. If that's the case, it is basically viable business for us if we sell 5000-plus units.
In general, similar comments were given when asked about whether recent Wii U sales were a concern, with some citing confidence that the system would prove its value in the medium to long term; the low investment needed to release on the system was another reassuring factor. In terms of what Nintendo can do better, there was some sentiment that the Wii U eShop layout and purchasing processes could be improved, marketing was a common topic where as much support as possible is desired, and Kabbelgaard raised an interesting idea of Nintendo paying for exclusives — a tactic certainly employed on other platforms.
Indies are usually economically pressed, and so are we. My partner and I recently loaned $200,000 at personal risk, to pay for our 10 person team the next few months before release. Hence if Nintendo would help pay for the port in favor of a few months of console exclusivity, I would find that helpful. Additionally marketing and featuring our game would indeed also be helpful, and I'm frankly counting on that.
In terms of whether these developers would recommend the Wii U eShop to others, for the most part the answers were positive. Some are naturally waiting to see how sales stack up, while those that utilise Unity declare that to be a big advantage. Rhodri Broadbent's Dakko Dakko studio is bringing Scram Kitty And His Buddy on Rails exclusively to Wii U, and he was particularly positive.
Without hesitation. It's great fun making a Wii U game. The system is plenty powerful, has a veritable toybox of controller options to play with, and unique features like Miiverse, making it a very creative platform to develop on. If you're the sort of developer who enjoys experimentation, it's an especially good fit.
For some of the new studios sales will clearly be an important factor, in terms of whether they'll return after their first release, while some are clearly looking ahead with a degree of optimism due to the relative ease with which games on the Unity engine can be ported. With Ripstone also telling us that the Wii U is in its plans for a number of projects into 2014, it seems that the eShop is shaping up to include some solid content in the coming months and years.
Time will tell in terms of momentum and quality of releases, clearly, but how optimistic are you about the Wii U eShop and its potential games library?
[via gamasutra.com]