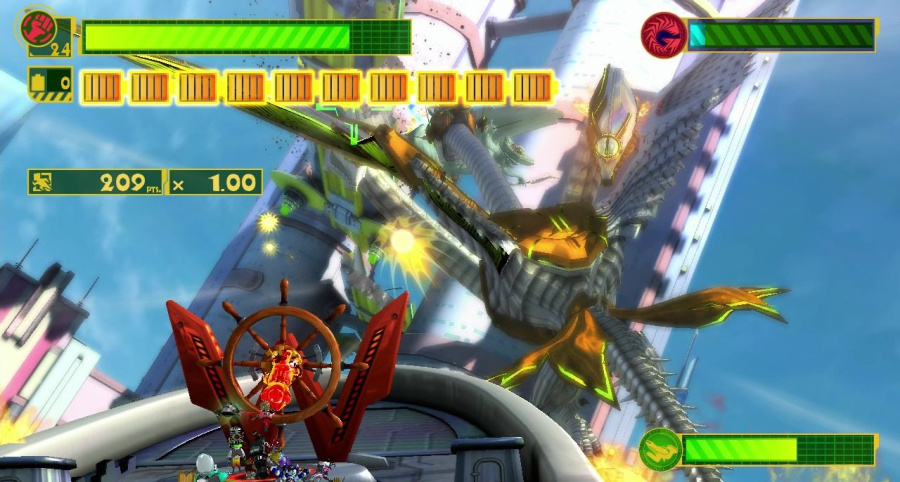 The Wonderful 101 arrives in Europe this week and on 15th September in North America, and of all the major Wii U retail releases this year is arguably the most unique. Creative, high-octane action titles are somewhat expected of its developer, PlatinumGames, but nevertheless this is a new IP quite unlike what's come from the studio before, something of which its team is more than aware.
Speaking to Famitsu magazine and translated by Polygon, director Hideki Kamiya explained that producing a new IP has its risks, but believes that gamers who dive in will appreciate stepping into the franchise in its beginning stages.
I always like to be in the trenches of game development, so my biggest worry right now is how many people are going to try it out. To be honest, I think that working on a new IP requires a sort of bravery that you don't need with a franchise. At the same time, I think it's a vital part of the experience that you play the game right at the time that it's born. I wanted this game to be a good thing for people to run into, and I think that if you try it out, you'll definitely be satisfied.
What's also notable about this game is that, despite its bombastic set-pieces and high levels of action, the violence is suitable for younger audiences, with an absence of gore in particular; it has a fantastical, Pixar-movie approach in that respect. Both Kamiya-san and producer Atsushi Inaba reflected on this approach and the hope of reaching a wide audience.
Inaba: Along those lines, we definitely were aiming to make a 'game with no blood,' similar to Viewtiful Joe and Okami. The Wonderful 101 has really fresh, invigorating visuals, and I think the visuals are really approachable to all walks of gamer. The hero-like look adds a nice balance to things, and you can enjoy the look for what it is and also for what lies under it.

Kamiya: Hero-oriented stories like this one don't have blood. I think it's important instead to depict how people are really bashing their souls against each other in the story, not just shedding blood but sending literal sparks and flames flying all over the place. That's why we put that sort of focus on the game content.
Inaba: This is the first action game we've made at Platinum with a CERO B rating [ages 12 and up], so I'm hoping that we can expand the userbase here. I feel like this is a chance for people who usually don't play Platinum titles to come up to us, and I think the quality is up to snuff to make that happen. It'll be fun to see what new gamers think of it.
Let us know what you think of these comments, and also whether this game's approach appeals to you. It's not long before gamers around the world will be able to experience it for themselves.
[via polygon.com]