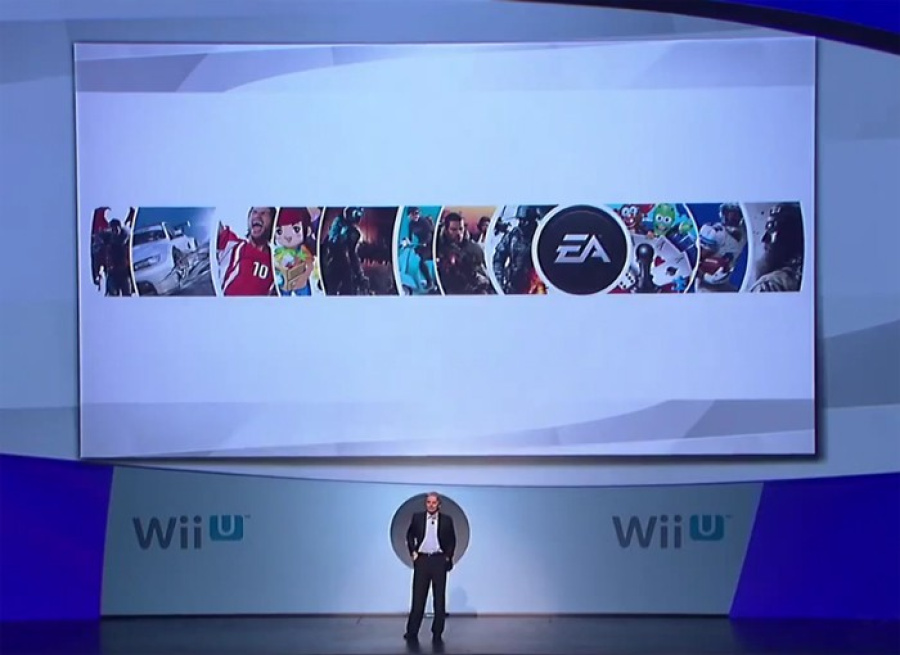 At times we exist in a Twilight Zone in video game land. A major publisher will say something and we'll think "oh, that's nice", and then we'll look at what's actually happening and think, "eh?" It's a bizarre world where words uttered have little relation to reality, where straight lines and honest talk are replaced by wavy lines and confusion.
Step forward Executive VP of EA Sports, Andrew Wilson, who's been speaking to IGN at Gamescom. This is against a context of an event in which a range of exclusive DLC, releases and bundle deals led many to conclude — not unreasonably — that EA is devoting more resources and priorities to the Xbox One than the PS4, at this stage. Of course, such words cannot be uttered when trying to avoid upsetting current and potential partners, and here's what he said when asked about support for Sony's system and, tellingly for us here at Nintendo Life, the Wii U.
You know I think we'll have a great relationship with Microsoft for the foreseeable future. But I also don't think that means we won't have a great relationship with Sony. I mean at the end of the day we're a platform agnostic company. We have great relationships with Sony, Microsoft, and Nintendo. There's different things we do with different partners on different titles and different franchises.

...We're not building for Nintendo right now, but we have a tremendous relationship with them and have had a long relationship with them, and should it make sense for us to do so in the future we'll absolutely roll that into the plan.
Much there is factually correct, and it's also entirely reasonable to say that the future can bring changes, but a prominent EA executive citing a "tremendous relationship" with Nintendo does ring a little hollow. Ubisoft and Activision, two other publishing behemoths, may have reduced support for Nintendo's latest system in light of low sales, but they haven't outright abandoned it as yet. That's what's happened with EA, which is developing games (including FIFA 14 for 3DS and Wii) in some form for almost all other platforms, but not even gracing the Wii U with a reskinned kit-pack.
The presence of ports for the hugely popular FIFA on the 3DS and Wii can certainly be attributed to those system's much larger install bases, even bearing in mind our point above regarding Ubisoft and Activision. As we've said before in various articles, the goings-on that have prompted the existing EA policy with Nintendo's current home console may never be known, and its thoroughness in leaving out the Wii U is baffling, dare we say unprecedented.
It's a tremendous relationship, perhaps, just without the Wii U games.
[via uk.ign.com]