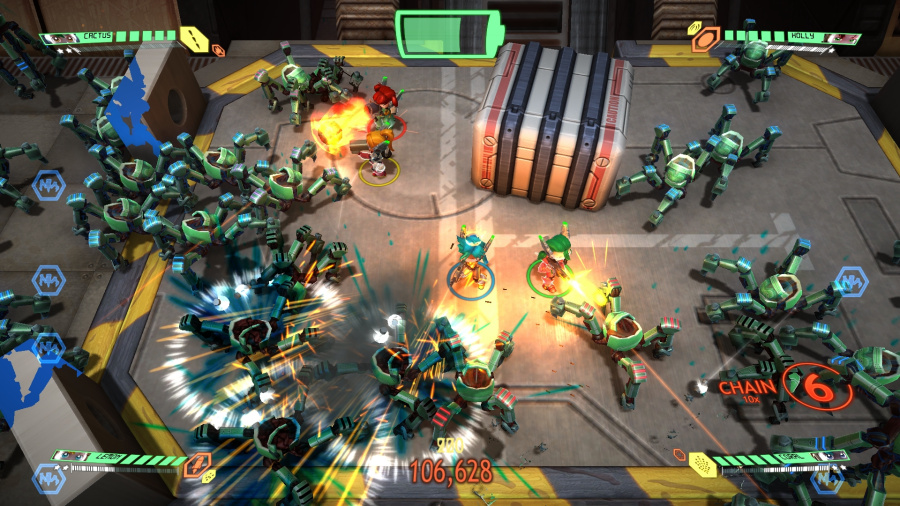 On the Wii U launch day Shin'en Multimedia brought us Nano Assault Neo on the eShop, which give fans of twin-stick shooters plenty to enjoy. As a genre it's been absent since, but Australian developer Witch Beam has now confirmed that its take on the top-down twin-stick shooter is coming to the Wii U — Assault Android Cactus.
This shooter places you in the role of Cactus, "an enthusiastic police android", that reports to a ship under distress that's been overrun by malfunctioning robots. The best way to deal with these robots is to blow them up, naturally, so the tone is set for this bullet hell shooter. This title promises boss fights and dynamic music and stages that adjust to your gameplay, while there are four different characters with their own play styles. Four player local co-op will also be included for sharing the mayhem.
Already coming to PC / Mac / Linux towards the end of the year, this title is now also confirmed for the Wii U eShop. The Nintendo system is currently slated to get the title in Q1 2014, alongside the PS4 and PS Vita. Check out the trailer below and let us know what you think.