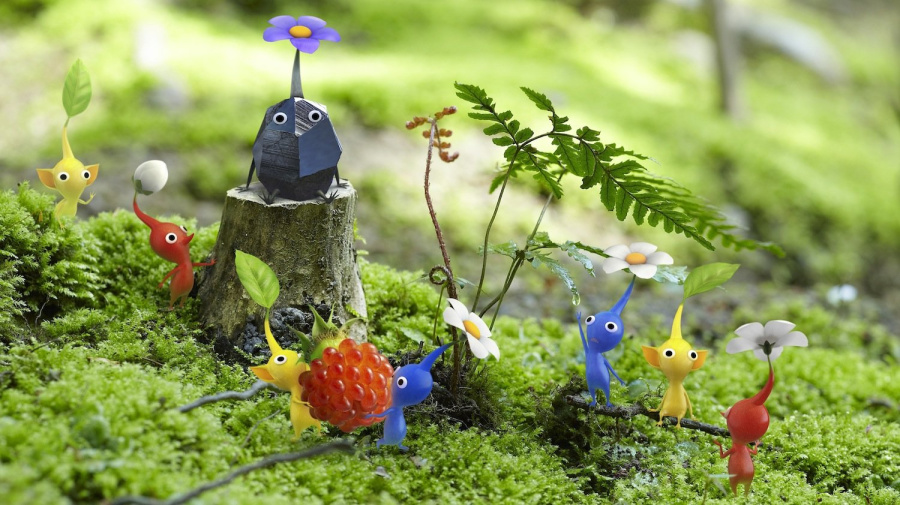 During E3 Nintendo gave people in the US the opportunity to head down to a participating Best Buy store to play some of the games that were shown off during the special Nintendo Direct.
The company is now running a similar scheme dedicated to the upcoming title Pikmin 3. Reggie Fils-Aime, President of Nintendo of America, has revealed that gamers in the US will be able to try out the upcoming release at participating GameStop retailers, while those in Canada will be able to do the same at specific EB Games stores.
It will run next weekend (July 20th and 21st) and there will be more than 250 locations throughout North America taking part in the promotion.
As a special treat, Reggie announced that those who choose to pre-order a digital copy of the game from any GameStop or EB Games, not just those participating in the showcase, over that weekend will be allowed to download the game on 3rd August - a whole day before release.
For more information you can visit your local store or head to GameStop's website.
Pikmin 3 will be released a little earlier in Europe and will be in stores and on the eShop on 26th July.
You can check out the announcement from Reggie in the video below. Will you be heading to GameStop or EB Games next weekend? Let us know what you think to Pikmin 3 if you do!
[via youtube.com]