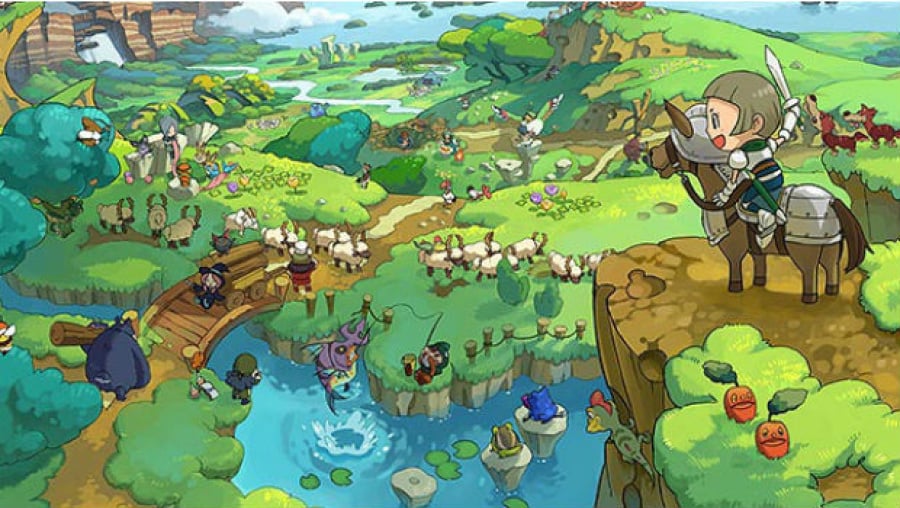 Fantasy Life, if you don't already know, is a 3DS title that came from a collaboration between Level-5 and Nintendo subsidiary Brownie Brown, which is now known as 1-UP Studios. It's a title where you can choose a a profession and interact with the large game world, and when you feel like it you can embark on an epic quest. The odds of it coming West are decent, as Nintendo has stated a focus to support localisation of Japanese games to the West, and Level-5 has filed related trademarks in North America and Europe.
After a successful first release last year, Level-5 is preparing a follow up in Japan called Fantasy Life Link, which includes a new multiplayer option where four players on each other's Friend List can play together online and send each other status updates and messages; the new content will also include an additional island to explore. Arriving on 25th July, Japanese gamers will have the choice of a newly branded version with the original game and additional content (for 4,980 Yen), or those that already have the first release can download the extras for 2,000 Yen.
We'd hope that, should this indeed be brought to the West, it'd be the full package of the original and "Link" extras. We're cautiously optimistic, in any case, and the debut trailer for Fantasy Life Link, below, does nothing to cool our enthusiasm. Check it out and let us know what you think.
[via gematsu.com]