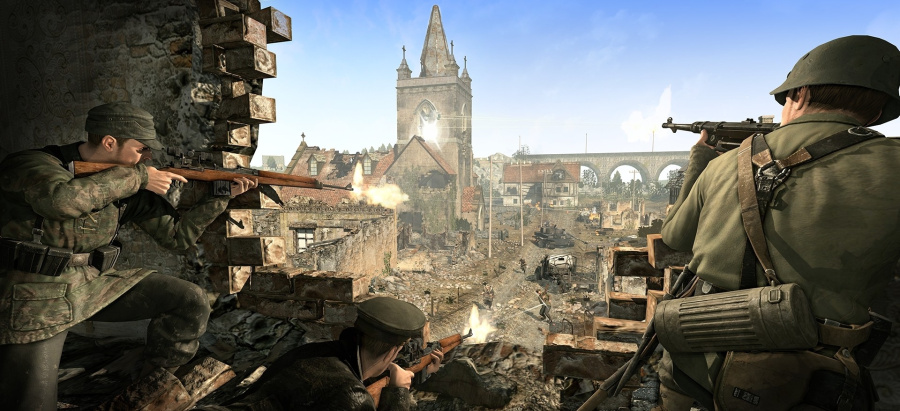 Sniper Elite V2 recently launched on Wii U, but instead of the positive response you'd normally associate with a new software launch on a game-starved console, Rebellion's WW2 shooter has met with a pretty frosty reception from players — largely because it's missing a lot of content which is already available in the Xbox 360 and PS3 editions.
There's no co-op and the DLC has not been included — which makes the developer's claims of the Nintendo port being "the definitive version" seem a little hollow.
Publisher 505 Games has confirmed that there are "no plans" for future DLC on the Wii U, and developer Rebellion feels that it's "too early" to talk about core functionality updates for the game. Speaking to Coffee With Games, Rebellion CEO and creative director Jason Kingsley said:
With the game just launched, it's probably a bit early to talk about updates or new content yet!
However, Kingsley is adamant that Wii U players haven't been short-changed, and have in fact received the best-looking console edition of the title:
We can't really go into specifics, but all versions of Sniper Elite V2 are running off our powerful in-house engine – Asura – which is very adaptable. We even use it to power our mobile games. The game also runs at a higher resolution on Wii U than it does on Xbox 360 and PS3 due to the platform's hardware strengths.
We'll be posting up our review of Sniper Elite V2 shortly, but in the meantime, let us know your opinion if you've already picked it up.
[via coffeewithgames.com]