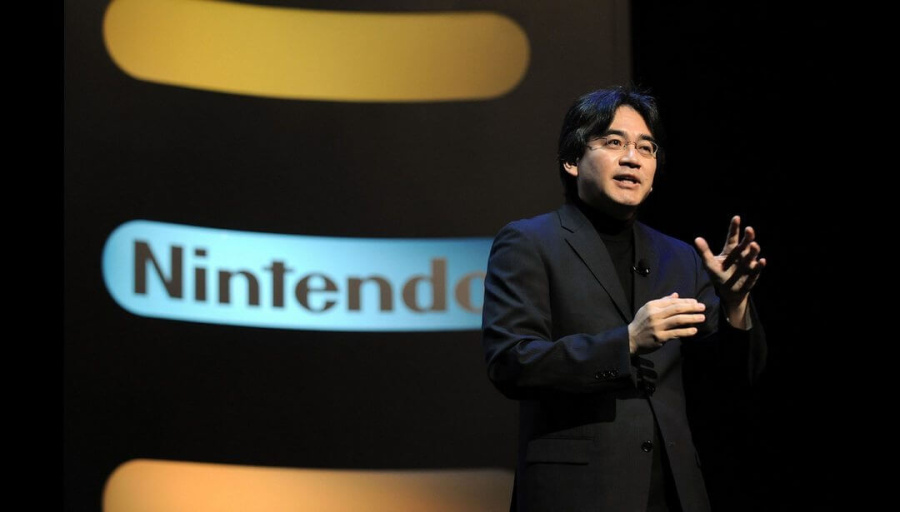 While Nintendo is, to most of us, simply a games company that gives us entertainment products, it's also a global corporation that's often put under pressure to guarantee standards in the treatment of manufacturing workers and to ensure appropriate sources for raw materials. Last year it fell foul not only of a controversy involving under-age interns in Wii U manufacturing, but also came bottom of a company rankings report by the Enough Project, which graded major technology companies based on their policies for avoiding the use of "conflict minerals" in manufacturing.
Conflict minerals is a term used for materials typically gathered from mines in and around the Democratic Republic of the Congo, with the miners often being forced and intimidated to work against their will. The Enough Project rated companies based on their efforts to audit and resolve conflict mineral sourcing issues, and their participation in processes to make that sourcing fully transparent. Nintendo, to date, hasn't done that to the satisfaction of campaign groups. When the issue arose in August / September last year, Nintendo pointed to its social responsibility report, quoted below, yet that was considered insufficient by Enough Project Senior Policy Analyst Sasha Lezhnev.
Nintendo's social policy on conflict minerals:
We take our social responsibilities as a global company very seriously and expect our production partners to do the same. We ban the use of conflict minerals and also prohibit our production partners from using any conflict minerals from the Democratic Republic of Congo and adjoining countries.

Because Nintendo outsources the manufacture and assembly of all Nintendo products to production partners, in 2008 we provided to all of our production partners the Nintendo Corporate Social Responsibility (CSR) Procurement Guidelines. We implemented these guidelines based on relevant laws, international standards and guidelines that focus on protecting human rights, ensuring workplace safety, promoting corporate ethics and safeguarding the environment. In 2011 we refined our CSR Procurement Guidelines in order to provide our partners with more specific directives that address socially responsible procurement practices, such as the non-use of conflict minerals and the importance of investigating the source of raw materials.
Each of our lead production partners has a policy banning the use of conflict minerals. Additionally, we investigate the source of materials in our products by requesting that our production partners complete a conflict minerals questionnaire; we also require disclosure of the procedures they use to trace minerals within their supply chain.

Moreover, we personally visit the facilities of our production partners to conduct onsite inspections. The intent of these inspections is to continually enforce our policies and provide feedback to ensure that Nintendo's CSR Procurement Guidelines are being followed. During these inspections we emphasize Nintendo's policy that bans the use of conflict minerals; we also require each production partner to share updates on materials sourcing and the conflict minerals issue.

We continue to actively work with our production partners to monitor their progress and enforce our conflict minerals policy.
Enough Project Senior Policy Analyst Sasha Lezhnev:
Unfortunately, the company's statement looks like a meaningless piece of paper without concrete steps behind it, because suppliers don't know where their minerals come from. Guidelines are not supply chain investigations, audits, requirements to source from conflict-free smelters, or a plan to help certification. Nintendo should join the electronics industry audit program for conflict-free smelters, and require its suppliers to use only conflict-free smelters. Without that bare minimum, Nintendo is only putting a fig leaf over serious issues of war and slavery.
It seems that Nintendo is yet to step forward with the initiatives and transparency that campaigners and analysts demand, prompting activist group walkfree.org to launch slaveryisnotagame.com today, a website that includes a flash game and downloadable kit for upcoming days of action. The core claim is that 430,558 have emailed Nintendo as part of a campaign, but with no response. The ultimate goal is simple, to pressurize Nintendo into matching up to other technology companies in making more vital information public and fully audited, as the assurances of the company's social responsibility report haven't proven satisfactory.
It's a complex issue, but one where Nintendo seems to be behind its contemporaries in terms of transparency and clarity on its mineral supply chains. Let us know what you think below, while we've also posted two videos from the campaign site. If Nintendo issues any official statements, we'll keep you posted.
[via washingtonpost.com, slaveryisnotagame.com, enoughproject.org]