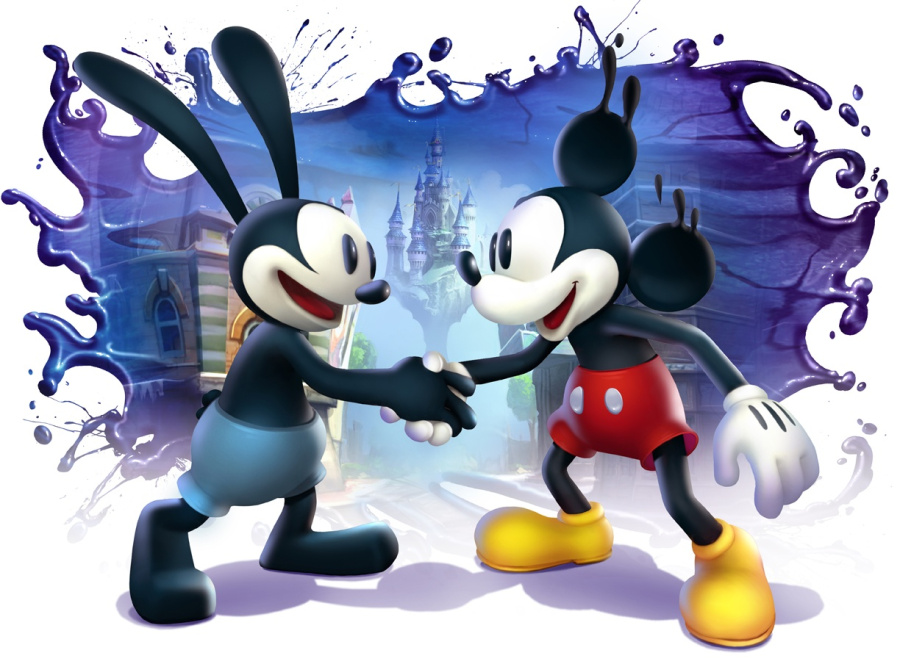 We doubt that Epic Mickey 2: The Power of Two will go down in the gaming history books as a release to remember, as it fell short of its predecessor's success (despite being released on more platforms), received various poor reviews and saw to the closure of the Warren Spector-led development studio Junction Point. It was a disappointing end for a mini-franchise that had begun with such promise on Wii.
As is often the case, however, it's one title developed in the West that's yet to make an appearance in Japan; delayed localisation evidently goes both ways. According to Famitsu magazine, the release of Epic Mickey 2 will only be on Wii and Wii U later this year, with 3DS title Disney Epic Mickey: Power of Illusion (known as Epic Mickey: Mickey's Marvelous Adventure) also arriving on the same day, 26th September. No other platforms are listed, suggesting that Nintendo will publish the title in the region; Siliconera points out that the big N published the original Epic Mickey on Wii in Japan.
It's perhaps surprising that the title is still being brought through for localisation in Japan after its poor performance, but any Nintendo exclusivity is still welcome. We just hope that Japanese fans of the original aren't too disappointed.
[source siliconera.com]