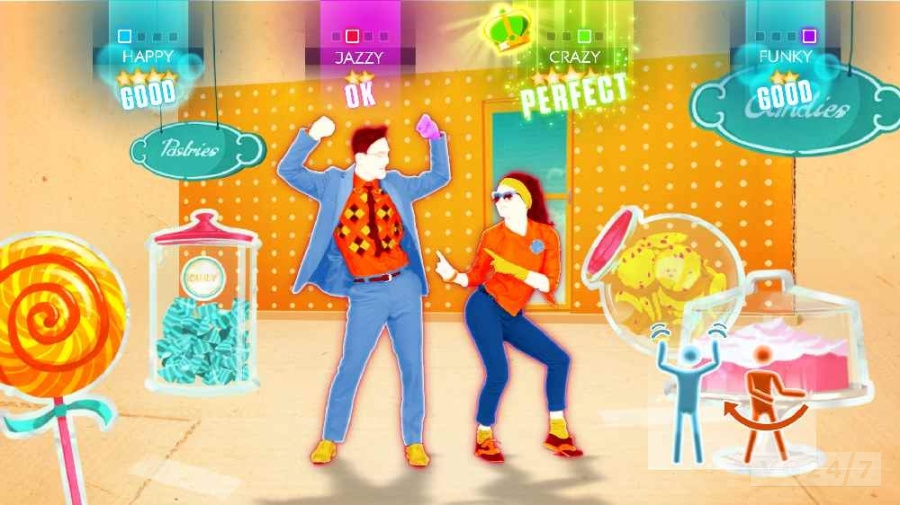 E3 is well and truly underway and it wouldn't be the same if a Just Dance title wasn't mentioned. Sure enough, Ubisoft has announced Just Dance 2014, the latest instalment in the popular dance game franchise and sequel to last year's Just Dance 4.
Among the many artists featured in the upcoming title include Nicki Minaj, One Direction, and global sensation artist with style, Psy, with a list of tracks already confirmed for the game:
Feel This Moment - Pitbull ft. Christina Aguilera
Pound The Alarm - Nicki Minaj
Starships - Nicki Minaj
Kiss You - One Direction
She Wolf (Falling to Pieces) - David Guetta ft. Sia
Turn Up The Love - Far East Movement ft. Cover Drive
Troublemaker - Olly Murs ft. Flo Rida
Gentleman - PSY
Candy - Robbie Williams
I Will Survive - Gloria Gaynor
New features to the series include World Dance Floor and On Stage Mode. World Dance Floor introduces the franchise's debut in online multiplayer - you can join a virtual crew with your friends or other Just Dance players and compete based on different themes, check global leader boards and stats about other players around the world. Meanwhile, on Stage Mode gives you the spotlight, allowing up to two back-up dancers.
A Party Master Mode exclusive to the Wii U allows the GamePad user to MC the party with plenty more options; choosing dance moves for the other players, while giving them crazy challenges.
Just Dance 2014 is scheduled to have living rooms "getting jiggy with it" before the year is out. It'll be available on 4th October in Europe and 8th October in North America.
We've included the official trailer for the game which was displayed at E3, just incase you missed it. Let us know what you think to it by leaving a comment.