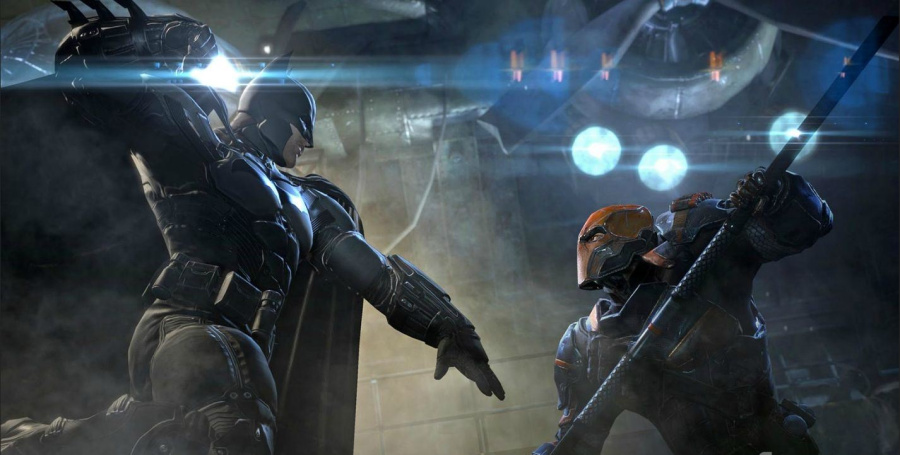 Earlier today we reported that Kevin Conroy would feature in Batman: Arkham Origins, but it wasn't a cast-iron confirmation that he'd be the main voice of Batman, after previous reports of the developers seeking a younger voice. It seems that Conroy's role will be an alternative part of the cast, with Roger Craig Smith confirmed as Batman for the prequel tale, while Troy Baker will be The Joker.
Baker has featured most recently in Bioshock Infinite, while main man Smith is the current voice of Sonic, while serving as Ezio Auditore; he's also well known as Chris Redfield's voice actor, including the character's role in Resident Evil Revelations. We actually spoke to Roger Craig Smith in our series of voice actor interviews recently, and he hinted at big roles for his career in 2013. Here's what he said when asked if he was working on any major voice roles for the coming year.
I AM! BUT, and this is the worst part about my job---I can't talk about any of them! If you keep up with me on Facebook and Twitter (@rogercraigsmith), I usually do a good job of shamelessly self-promoting projects once they've been released by the folks that own the rights. But, before those moments happen, I have to remain tight-lipped. I will say that 2013 looks to be a very significant year for me and I'm really excited about a number of projects being announced. So, stay tuned!
Quite how Conroy will fit in is anyone's guess, but perhaps his role will be that of narration as Batman looks back at the events portrayed — a Christmas Eve night in a younger Batman's life when a number of assassins try to kill him.
Warner Bros. has also just released a lengthy cinematic trailer. It's a CG affair rather than gameplay, but is exciting nevertheless. Let us know what you think of it, and the casting of Batman and The Joker, in the comments below.
[via joystiq.com]