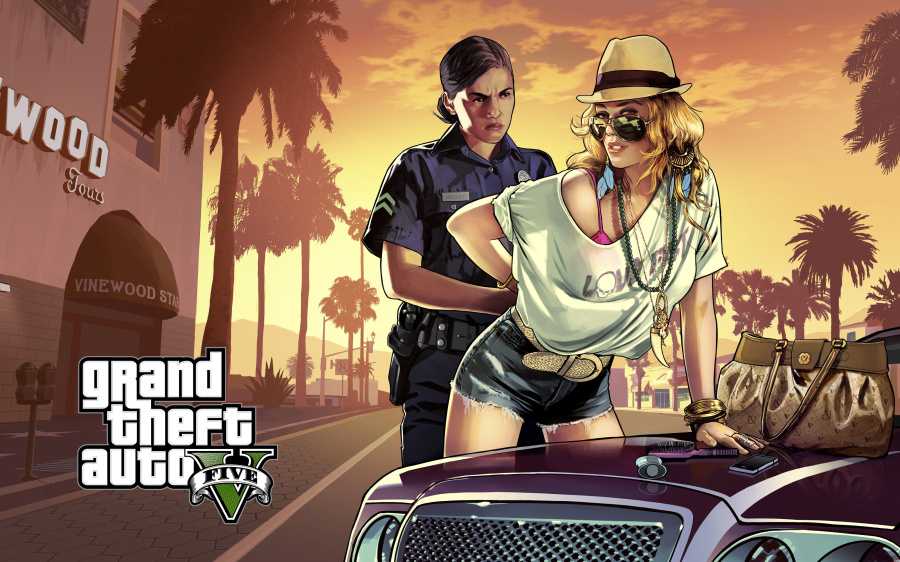 Rumours have been circulating the internet for quite some time now when it comes to Rockstar's hotly anticipated Grand Theft Auto V potentially seeing a release on the Wii U; when a new one pops up, we have a bucket full of salt at the ready.
Let's take a small trip back to last September, when Swedish retailer CDON listed the game on its website, along with a price, but no launch date. Earlier this month, we reported that an investor's meeting between Rockstar and Take-Two on 16th May will apparently unravel information on next generation versions of the game. All rumours, of course.
Adding more salt to the rumours, Nintendo Enthusiast claims to have been holding onto a bit of information that may surprise you, or not bother you at all.
It states that a retailer source - the retailer is unknown, by the way - speaking with the site has said that GTA V has apparently been tested on Wii U development kits for quite some time. The retailer made it crystal clear, however, that having a game running on the Wii U dev kits isn't the same as having actual plans to release the game.
On a slightly positive note, this particular retailer has seemingly been correct in the past about Watch_Dogs, Deus Ex: Human Revolution and Assassin's Creed IV Black Flag. Again, take it lightly.
So, does the idea of GTA V on Wii U interest you? Let us know your thoughts in the comment section below.