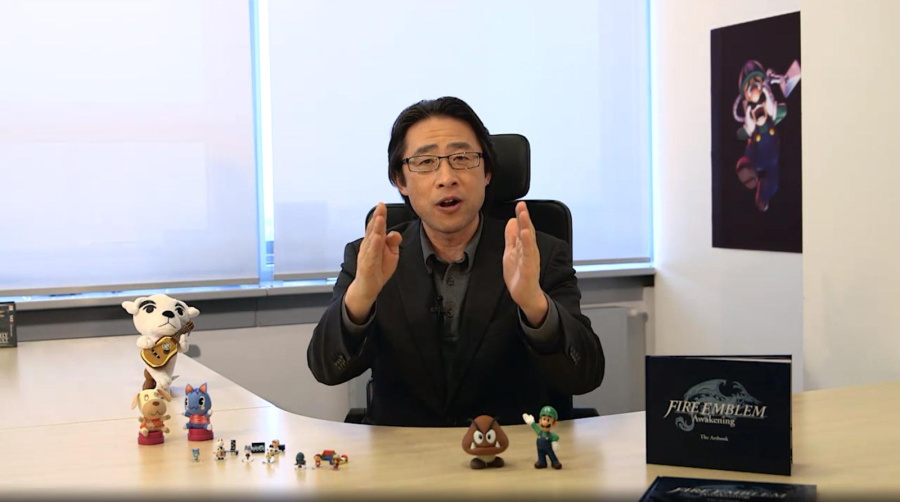 At 3pm UK time / 4pm European time, Nintendo Europe will host a live Nintendo Direct presentation which will showcase forthcoming software for the Wii U and 3DS consoles.
What's in store, you ask? Your guess is as good as ours at this point. Will the broadcast contain any shocks? Will we see solid release dates for eagerly-awaited games? You can share your own predictions by posting a comment below, and as ever, we'll be deconstructing the event with a play-by-play commentary on this very page.
If it's the North American presentation you're after, point your browser here instead.
Live Text - Updates will load here automatically, no need to refresh the page.
15:21
Well, that European presentation was short and sweet. Sonic deal is the big news.
15:20
That's it Europe. Um, that was short, right?
15:20
Pikmin 3 arrives in Europe on 26th July.
15:19
GamePad, Wii U Pro Controller and Wii Remote+ and Nunchuk all supported. Off-TV play confirmed, use the Remote with the GamePad as a monitor, neat!
15:18
Now we can see the satellite-style map on the GamePad, much nicer than in preview builds last year.
15:16
You can replay a day if you get into trouble, such as losing your little minions.
15:15
Collect fruit, liquidize into food. Seems to make sense! Just explore from dawn to dusk.
15:14
We're onto Pikmin, with new characters being introduced.
15:13
Wonderful 101 logo looks fantastic!
15:13
The Wonderful 101 arrives in Europe on 23rd August, excite!
15:13
New Super Luigi U hits 20th June online, boxed 26th July.
15:11
Nabbi has no power ups, but can't be damaged by enemies. Perfect for less experienced gamers.
15:10
New Super Luigi U time! Multiplayer is Luigi with toads and Nabbit.
15:09
Resident Evil Revelations on show, keep an eye out for our review early next week.
15:08
Game & Wario hits Europe on 28th June
15:07
We're onto Game & Wario. Looks like typically anarchic fun.
15:05
Yikes, Nintendo has an exclusive agreement with SEGA! Next Sonic game to be exclusive to Wii U and 3DS. That's big news.
15:03
Uses Wii Remote Plus, looks a little like the Wii game but with improved visuals. Figure Skating and snowboarding 'slope stype' added. Some GamePad touchscreen events, such as curling.
15:02
Mario & Sonic Winter Olympics seems to be first up. We're currently being given a geography lesson by Iwata-san!
14:55
Our technical mastermind has got the stream up and running, now it's just about the waiting...
14:46
15 minutes to go. We're ready here in Europe, let's see what Shibata-san has for us.
14:43
Prediction time. We're going to be dull and suggest that today will be lacking in big announcements beyond release dates of games we know about. Wonderful 101, Wii Fit U, games like that. The truly big stuff may be saved for the E3 broadcast. Or maybe we're just plain wrong...
14:36
HEY HEY! Just when we wondered what Nintendo was up to -- making games, we imagine -- it went and organised a Nintendo Direct to satisfy the masses. What will it bring us? Not long to wait now.