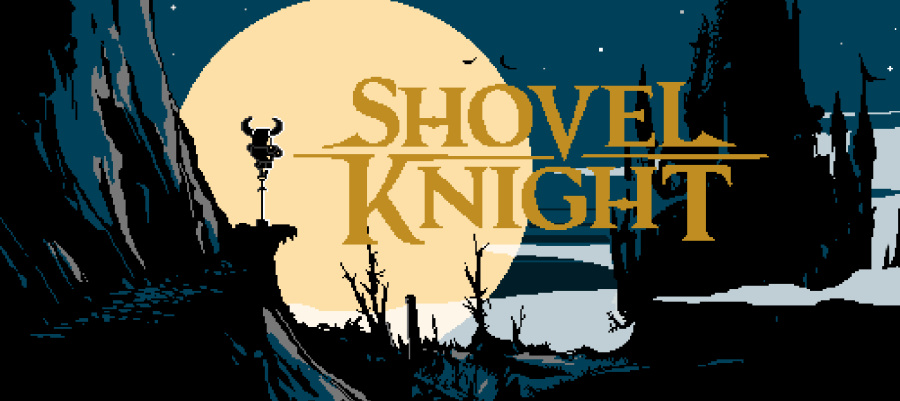 With its Kickstarter fundraising campaign in its last week and well past its original total, Yacht Club Games' Shovel Knight is picking up stretch goals and becomingly increasingly promising as a result. So far, for example, it's added a playable boss character and a New Game+ mode.
It's a notable project in that the former WayForward Technology staffers promptly added Wii U and 3DS to the original PC pitch, stating that the team's love of Nintendo was a factor in adding the platforms. It's also a game that seems like a natural fit for the big N's platforms, especially as it's a retro throwback to the NES era. In an interview with ONM, Yacht Club Games' main man Sean Velasco reiterated that point.
We're trying to make Shovel Knight a next-gen 8-bit game. The visuals, audio, and gameplay philosophy are 8-bit inspired, but beneath those pixels lies a bleeding edge heart. The game's moment-to-moment action is like a smoother version of a classic game, and we're injecting two decades worth of design know-how. Shovel Knight should feel the wonderful way you remember classic games feeling, not how they actually felt! We're also hoping that our focus on quality over gimmicks will also help younger players into the fold; people who may have not seen the days of the NES.
Thankfully the enthusiasm for Nintendo within the studio isn't entirely rooted in past generations, with Velasco stating that the team is engaging with and enjoying the company's current systems.
Nintendo has a good environment set up for indies now; it's just a matter of getting more developers onto their platforms and singing them to the hills! As far as the eShop, we've been happy to be able to download even full-sized titles. We all just got Monster Hunter 3: Ultimate as a team, so we're definitely going to be slaying monsters on our 3DSes for a while. After that, we are really looking forward to Wonderful 101 on the Wii U. Platinum makes some of the best games out there right now, so we are really excited!
Velasco has made clear that Nintendo has been very supportive to date, and is the latest of a number of developers to praise the company's current approach towards indie developers. We're certainly looking forward to seeing how this title comes together later in the year, and don't forget to check out our own interview with Yacht Club Games if you haven't done so already.
So, how many of you like the sales pitch of "a next-gen 8-bit game"?