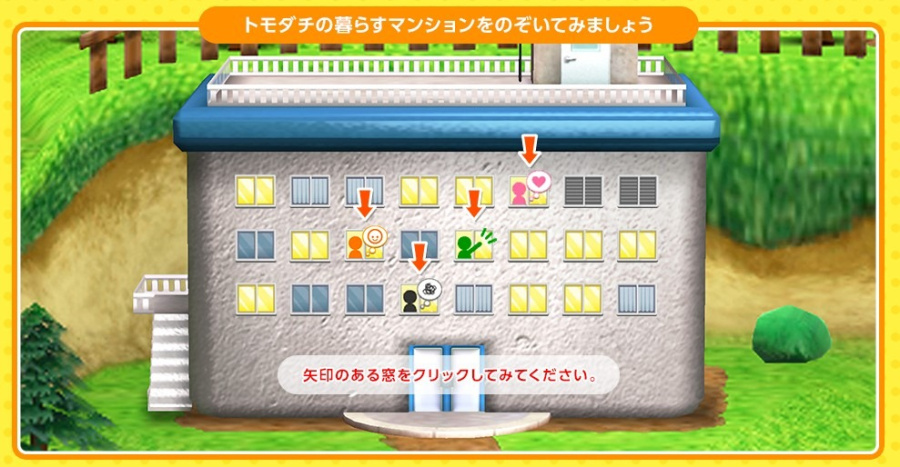 Last month during a Japan-only Nintendo Direct, the company revealed a hardware bundle for upcoming 3DS title Tomodachi Collection: New Life in Japan.
A Nintendo Direct was broadcast yesterday focusing on the 3DS sequel, in which plenty of details were given about the simulation game.
As we've briefly mentioned previously, Tomodachi Collection: New Life is a communication game, where your Mii interacts with other Miis. Based on an island, you and your friends reside in the same apartment building, and social interaction is focused around your Mii's personality type.
You have the opportunity to create your own Mii, or import your existing creation from the original Tomodachi Collection through an eShop app. You'll need to select personality traits — such as its accent, speech and actions — when you've designed how your Mii looks, as the game creates a path based on your choices.
The other residents will frequently invite you to their apartment, where you can play various mini-games and win items. On occasion, other Miis will become troubled — you'll most likely have to help them with their love lives, never mind your own.
Naturally, after your Mii finds a suitable partner, love is in the air; along with marriage proposals and baby Miis. Not everything is all love hearts and smiles, as Miis will quarrel every now and then after spending too much time together.
The original DS game was released in Japan on the 18th June 2009, and was the best selling game in the week of its launch. As the first title never ventured to the West, it's highly unlikely that the 3DS sequel will make it here either, but we could be proven wrong in the future.
The game is scheduled for release in Japan on the 18th April next month, but is Tomodachi Collection: New Life a game you'd like to see localised for Europe and North America? As always, let us know, and you can see the full Japanese broadcast below.
[via vg247.com, nintendo.co.jp]