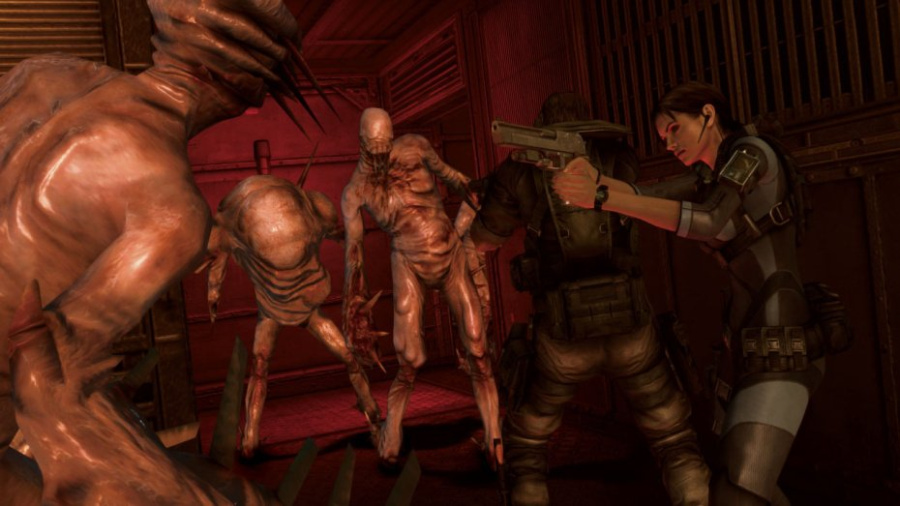 Resident Evil Revelations isn't far away from its Wii U release, aiming to claw at us and eat our brains — though the enemies aren't actually zombies, so maybe just the clawing part — in May. Of course if you own a 3DS you could play the game right now, and it's a stand-out title on the handheld; if you're rocking a Wii U and want the full big screen HD experience, however, it may be on your radar.
Capcom wants to show us what we have to look forward to with a demo, which is apparently coming to the Wii U eShop pretty soon; no firm release date has been given. It sounds like it'll cover the very start of the game, as Jill Valentine and her well-bearded colleague — so memorable that his name doesn't immediately spring to mind — arrive at the spooky Queen Zenobia, a large luxury cruise-liner that is delightfully reminiscent of a mansion when on board.
To further raise awareness about this HD re-release, Capcom has also released the first part of a series of developer video diaries, with the first entry focusing on the heritage and horror of the franchise. While the most recent numbered titles have moved further away from the creepier aspects of the older games, fans of frights should be pleased to know that Revelations includes a decent amount of tension and the odd bit of genuine horror.
Check out the video below, and let us know whether you'll be rushing to grab the demo with it arrives on the eShop.