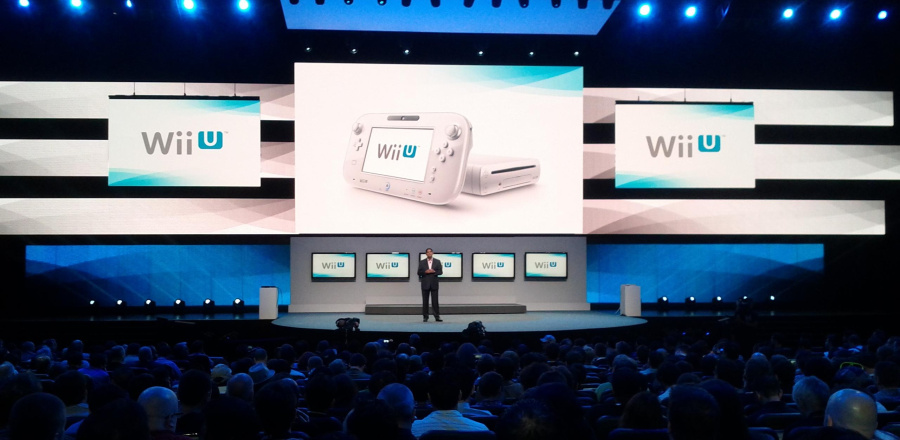 Nintendo has confirmed that it is not doing a large-scale press conference at this year's E3, instead choosing to hold behind-closed-doors events for press and distributors.
Where does that leave people watching over the internet? Nintendo has said that it is investigating "ways to deliver information about our games directly to our home audience around the time of E3", and has confirmed that a Japanese Nintendo Direct will take place around the event.
Nintendo boss Satoru Iwata has stated that the success of the global Nintendo Direct broadcasts has allowed the company to "deliver our messages more appropriately and effectively by doing so individually based on the various needs of different groups of people."
Here's the official word, direct from Iwata himself:
At the E3 show this year, we are planning to host a few smaller events that are specifically focused on our software lineup for the U.S. market. There will be one closed event for American distributors, and we will hold another closed hands-on experience event, for mainly the Western gaming media. Also, I did not speak at last year's presentation, and I am not planning to speak at these events at the E3 show this year either.
Apart from these exclusive events for visitors, we are continuing to investigate ways to deliver information about our games directly to our home audience around the time of E3. We will share more information about them once they have officially been decided.

During the E3 period, we will utilize our direct communication tools, such as Nintendo Direct, to deliver information to our Japanese audience, including those who are at this financial briefing, mainly focusing on the software that we are going to launch in Japan, and we will take the same approach outside Japan for the overseas fans as well.
With Sony and Microsoft expected to showcase new hardware this year, Nintendo's decision could be seen as an admission of weakness — the company has no new console to announce. However, you could also argue that the company is going to let its games do the talking at this year's E3; there will be new Wii U and 3DS games to sample and although its rivals have exciting new consoles launching soon, Nintendo is the only one of the trio to have its new home system on store shelves right now — and that's something that can't be understated.
Are you disappointed with Nintendo's decision to abandon its E3 presentation? Or do you think it's a wise move? Let us know by posting a comment below.
How do you feel about Nintendo's approach to E3 2013? (354 votes)
It makes sense, less E3 and more Nintendo Direct broadcasts is better
36%
They should do both, E3 and Nintendo Direct
43%
They should concentrate on E3
10%
I'm confused, what's my name?
12%
Please login to vote in this poll.
[via nintendo.co.jp]