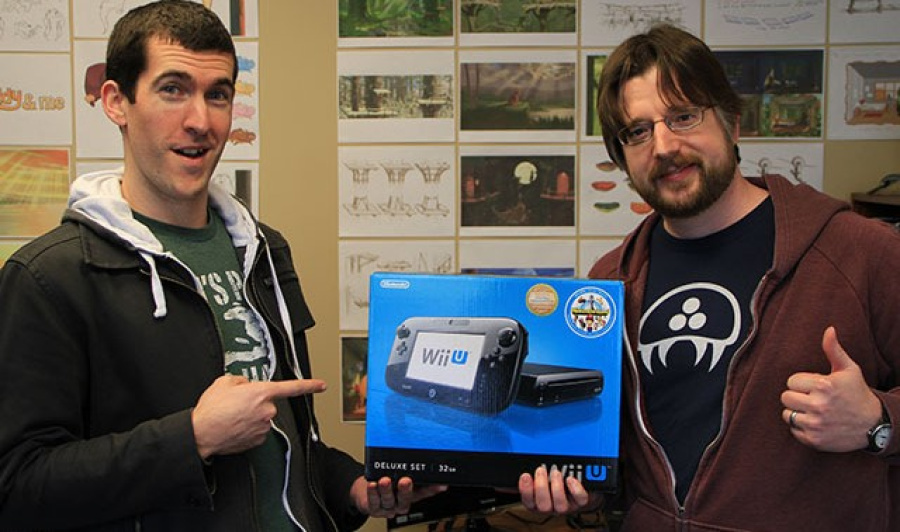 If you cast your mind back a couple of weeks, you'll recall that we were the first site to break the news about Buddy & Me, a title from Sunbreak Games — a studio founded by former Metroid Prime developer Jason Behr.
Behr revealed at the time that a Wii U eShop edition of the game was a possibility, but wasn't officially on the cards. However, he has since gotten in touch to inform us that as a result of the intense amount of interest he and his company have received in the game, they've added a Wii U eShop version as a stretch goal.
$55,000 is the target for that particular reward — the funding currently stands at $14,150 with a week remaining. The base goal is $40,000, so there's clearly a long way to go at this stage.
This is what Jason had to say on the official Kickstarter page for the project:
A wise man once said, "don't ever forget where you came from." For the past few weeks, I've received a flood of questions and comments from journalists and Nintendo fans from the Metroid Prime days, asking whether or not we would consider a Nintendo version. The game's characters and play would be a great fit in the Nintendo world, and the touch-screen gameplay would lend itself well to the Wii U's unique controller. But most importantly, I've felt really touched at how enthusiastic and appreciative these loyal fans have been to reach out, to talk about how much those games meant to them, and remind me of some of the most inspiring and influential times of my career. Guys and gals, this one's for you: We've added Wii U eShop support as an official Stretch Goal, at the $55,000 funding mark!
The challenging part is that our engine doesn't run directly on Wii U. It will take some time (estimated at least a month) to port the game over, plus costs for development kits, minor art adjustments, new assets, and more. It wouldn't be released until some time after the initial iOS and Android versions. But with your support, we can do it!
Will this news convince you to pledge your support? Even a small amount could be enough to achieve the stretch goal, if enough people support this venture. Let us know if you're one of those people by posting a comment.
[via kickstarter.com]