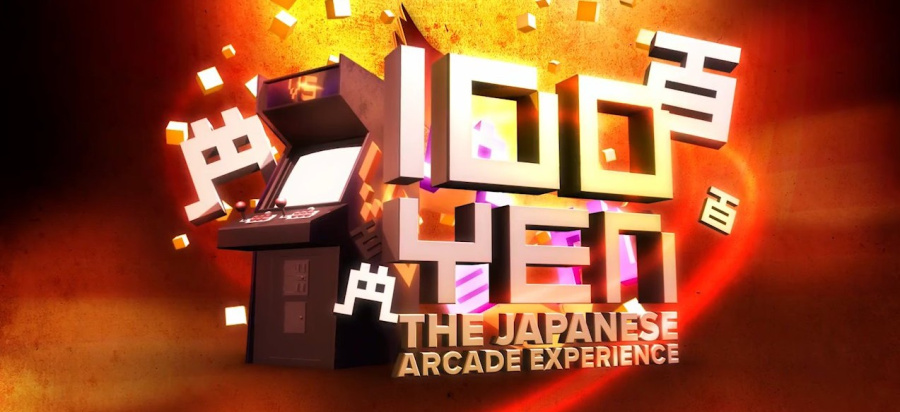 Those of you with exceptionally good powers of recollection will no doubt remember that we reported on the production of 100 Yen: The Japanese Arcade Experience last year.
A love letter to the coin-op scene in Japan, the film has been completed thanks to two IndieGoGo campaigns which raised a combined total of $50,000. The film is available to order on DVD right now for $24.99. A Blu-Ray and digital release — the latter of which is being handled by FilmBuff — is expected later in the year.
Here's the official press release:
After nearly 3 years in filming and production, we are proud to say 100 Yen: The Japanese Experience is officially being released today on DVD. Furthermore, we are excited to publicly announce for the first time that 100 Yen is officially locked in and signed with digital entertainment curator, FilmBuff. FilmBuff has worked on other popular documentaries such as Super Size Me, Senna and Exit Through The Gift Shop. We couldn't be more thrilled to work with them to bring 100 Yen to the world!
If you need a recap, here's the official synopsis:
100 Yen: The Japanese Arcade Experience is a historical documentary about the evolution of arcades and the culture surrounding it - from the birth of arcades to the game centers that still thrive today. With a predominant focus on the three major arcade genres, Shooting games, Fighting games and Rhythm games, 100 Yen explores the culture and evolution of arcades through the past and present.

Filmed on location in Japan, Canada, and the USA featuring interviews with industry professionals, game programmers and designers, casual gamers and gaming icons, 100 Yen tells a story that is remarkably converging with the rebirth of arcades worldwide. As arcades rapidly emerge all over the world, our film is ready for release at a point in time that could not be better - right as this renewed cultural phenomenon regains traction.
100 Yen was funded successfully through two IndieGoGo campaigns reaching nearly $50,000. It world premiered at the 2012 PAX PRIME in Seattle, WA.
[source 100-yen-film.myshopify.com]