There's no smoke without fire, as they say. As we reported last week, World War II title Sniper Elite V2 has today been confirmed as coming to the Wii U later this year - Spring, to be precise.
The game originally launched on the Xbox 360, PS3 and PC last year, and is developed by UK-based Rebellion Developments. 505 Games will be handling the publishing duties in Europe.
Two new screens have been revealed which show how the game will make use of the Wii U's innovative GamePad controller.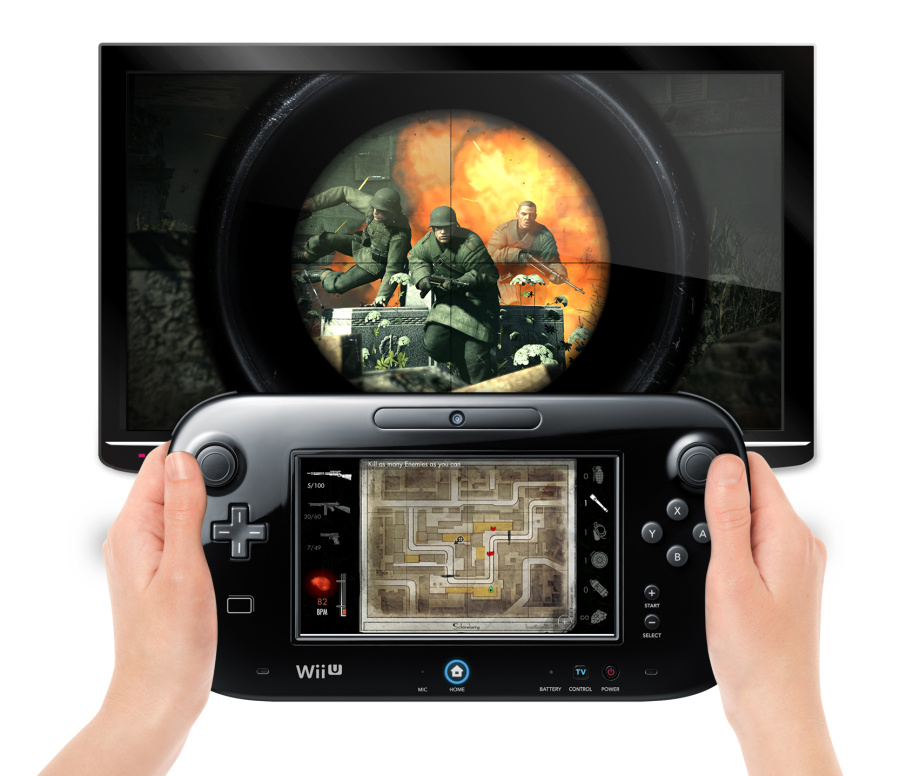 Speaking to VG247, Rebellion CEO Jason Kingsley stated that the Wii U version will feature "all new controls and a level of interactivity only possible with the Wii U GamePad touch screen."
Kingsley added:
Sniper Elite is just the kind of mature game that is perfect for the different mechanics of the Wii U. It's been a challenge to get it right, but thanks to our team and the fantastic support of our partners at 505 Games we believe we've brought the unique gameplay to a whole new platform.
It may be an old title, but Sniper Elite V2 picked up some positive reviews on other formats. Could the Wii U features make it even better? Tell us what you think by leaving a comment. In the meantime, you can check out the launch trailer for the 360, PS3 and PC version here:
[via vg247.com]