It's been a relatively busy week of Nintendo news, culminating in the EA Summer Showcase that was more of a polite presentation, in terms of Wii U at least. Once again we take a look at some of the news of the past week and give a personal spin, ranging from optimism to shouting from on top of our soapbox, depending on the story.
It's a cut down version this time around, as we may introduce an alternative feature in this Friday slot from now on. Keep an eye out for something new in two week's time, but this series will return when something big happens in the world of Nintendo and, well, if the staff just can't help themselves.
Tom Whitehead
Another view on — The Legend of Zelda Music Makes Olympics Appearance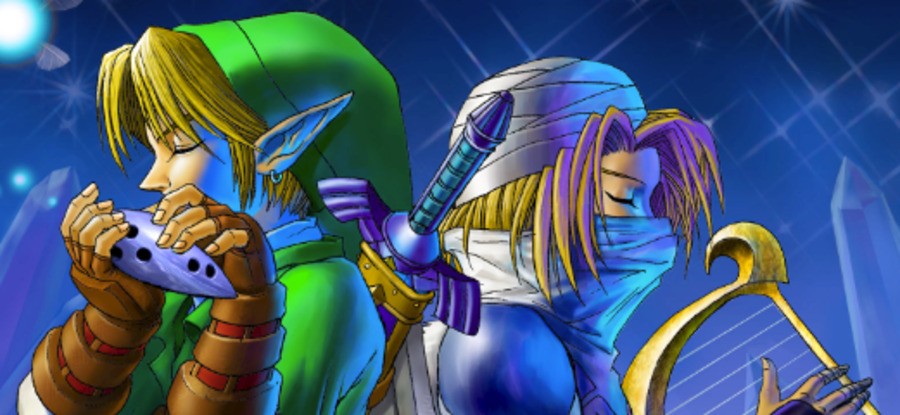 Here in the UK, everything seems to be revolving around the Olympic Games in London, probably to a greater degree than anywhere else in the world. It's completely seized the public consciousness, which is why I was rather delighted to see the news that a Mexican gymnast had performed to a medley from The Legend of Zelda. It wasn't even Nintendo's first appearance in the Olympics, with a 3DS featuring fairly prominently in the opening ceremony; a young boy played a game on a house doorstep, and looked thoroughly engrossed by the fictional fun on screen.
There are two particularly pleasing things about this, the first being that both are small examples of Nintendo's continuing presence in popular culture. Mario may be known by many, but it's invaluable for Nintendo to still be ever-present and visual in people's lives; with an estimated audience of one billion for that opening ceremony, that 30 second 3DS appearance won't do any harm. In terms of Zelda's appearance in gymnastics, it was heartening that an athlete would choose music from the series for a performance on the biggest of all stages. Elsa Garcia Rodriguez Blancas may not have won any medals, but she participated in possibly the biggest moment of her professional life to the sound of one of Nintendo's most famous franchises, which is terrific.
In my view, if any Nintendo franchise has music suitable for all occasions it's The Legend of Zelda. Compositions from the series, particularly those that are performed by an orchestra, are full of beautiful, sweeping melodies. Music matters in video games, and I've no doubt that it's contributed to make it, possibly, my favourite gaming franchise.
Mike Mason
Another view on — EA is Watching Wii U Closely
So this is what an unprecedented partnership looks like.
EA has finally confirmed its initial offerings for Wii U, and they couldn't be more...predictable. There's nothing wrong with the trifecta of Mass Effect 3, FIFA 13 and Madden NFL 13 – at least one of those titles has a reasonable chance of tempting you at launch, and the sports titles look to use the Wii U GamePad in interesting ways that can't be replicated on other home consoles right now – but after John Riccitiello's boasts at E3 2011 that EA and Nintendo were working together closely, the support seems underwhelming.
EA's current stance seems to be that it's keeping watch over Wii U, seeing what happens and taking measures to bulk up support when the system's been out for a while and if things are looking rosy. With one hand EA holds the message that Wii U is a great system, that it shouldn't underestimate Nintendo given the unpredicted rise of Wii; in the other, there's a slim package of offerings that, while undoubtedly high in quality, do not surprise nor indicate a huge love for the console.
It's difficult for me to tell if I'm jumping the gun. GamesCom is just around the corner, which could yield more significant announcements. Maybe EA really does have some big guns waiting, unrevealed until some unspecified point in the future. Perhaps a cautious Christmas of minimum effort and maximum profit is just the encouragement that EA needs to put its full weight behind the system. Yet what's been shown so far doesn't leave me expecting much from the company in the first few months of Wii U, which seems at total odds with the words of E3 2011.
So those are a couple of stories that grabbed our attention this week. What about you? Get it all off your chest in the comments below.