Description will appear here shortly...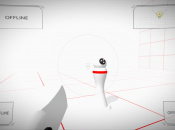 "How can we innovate an otherwise dull genre?"
Indie studio Dead Pixel Entertainment has lifted the lid on Sync, a first person shooter for the Wii U eShop which aims to channel the spirit of Metroid Prime and provide a AAA experience at a budget price. Speaking to Nintendo Enthusiast, Dead Pixel shared some details on this new title, as well as...
Hold on there, you need to login to post a comment...