Open world futuristic freerun / parkour game inspired by great games like Jet Set Radio and Mirror's Edge.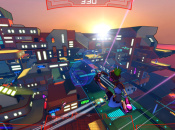 A fusion of Jet Set Radio and Mirror's Edge
After a successful Kickstarter campaign and an Early Access release on Steam earlier this year, Hover: Revolt of Gamers is now looking towards a release on consoles – including Nintendo's system, the Wii U. Drawing inspiration from the likes of SEGA's Jet Set Radio series and EA DICE game Mirror's Edge,...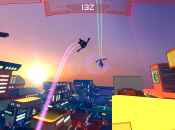 Another download title confirmed
For those following our weekly Kickstarter summaries, Hover: Revolt of Gamers by Midgar Studio has been a particular source of optimism. The colourful and promising free-running title has shown strong momentum with a realistic Wii U stretch goal. The positive news is that, with six days to go at the time of writing,...
Hold on there, you need to login to post a comment...