Description will appear here shortly...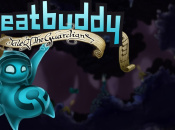 Dev tells us they're "excited to develop for Wii U"
The Wii U eShop is on a bit of a roll right now, with some high profile download-only releases in the last couple of weeks and another on the way this week, and beyond that there are a host of intriguing titles confirmed for later in 2013 and early 2014. Nintendo's also currently on the...
Hold on there, you need to login to post a comment...