Description will appear here shortly...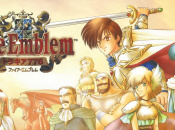 This Super Famicom swansong takes no prisoners
Fire Emblem is a strange series; much loved and well known, yet still a relative outsider when compared to the likes of Kirby or even Star Fox. Released first as a Nintendo Power exclusive deluxe pack in 1999 and then again in more standard SNES packaging in 2000, Thracia 776 has the d
Hold on there, you need to login to post a comment...