Description will appear here shortly...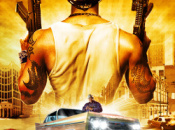 Dry your eyes
THQ's Saints Row: Drive-By won't be parking on 3DS after all, as the publisher has announced it's no longer developing the title. The game was headed to Xbox Live and PlayStation Network as well as 3DS, but a THQ representative put a figurative bullet in its chances of coming to the console by confirming the game isn't in the works...
Hold on there, you need to login to post a comment...