Description will appear here shortly...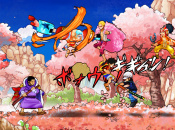 Toys to strife
Bandai Namco's forthcoming 3DS fighter One Piece: Super Grand Battle! X is shaping up very nicely indeed, with visuals that challenge the likes of Super Smash Bros. when it comes to the "How the hell are they making the 3DS do that?" stakes. However, another reason to be interested in this title is the fact that like Bandai Namco...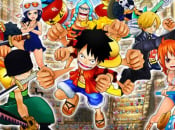 Unlocks new costumes for the fighters
It has been revealed that Namco Bandai is bringing amiibo support to its 3DS title One Piece: Super Grand Battle! X. This is the second Namco Bandai title to showcase connectivity with Nintendo's new "toys to life" range, with Ace Combat: Assault Horizon Legacy Plus already confirmed. The scan shown below...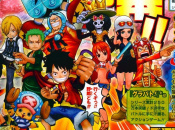 Confirmed for Japanese launch this Winter
The One Piece juggernaut shows no signs of slowing down. We've only just had One Piece: Unlimited World Red here in the west, and Bandai Namco has now announced the next video game adaptation of Eiichiro Oda's famous anime and manga series: One Piece: Super Grand Battle! X. This 3DS offering will feature...
Hold on there, you need to login to post a comment...