Description will appear here shortly...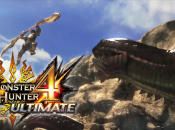 Gaist Crusher God sales "below expectations"
Where would Capcom be without Monster Hunter 4 Ultimate and its success in Japan? In a tricky spot, undoubtedly, as its latest financial results demonstrate; sales of the action title in the West will no doubt be closely watched by the company. The Q3 financial report for Capcom highlights net sales that...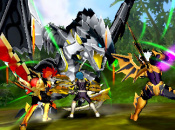 Joining the hunt
Gaist Crusher God launches in Japan on September 4th, and Capcom has today announced that the game will get crossover content from Monster Hunter 4. Players will be able to do battle with famous beasts from the popular title, each boasting a revised look so that they fit snugly into the Gaist Crusher world. Characters will also...
Hold on there, you need to login to post a comment...