Description will appear here shortly...
It's called "Legacy Edition"
Those paying attention earlier today may have spotted FIFA 14 in the European Nintendo Download update, which is nice. Unfortunately it's priced at €49.99 / £39.99 on the 3DS eShop in the region, which is almost as ambitious as Ubisoft's download pricing of Splinter Cell Blacklist on the Wii U eShop. Of course, the...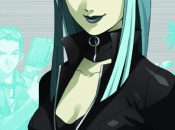 The football season kicks off, new and retro adventures and much more
Monday morning means one thing, and that's European Nintendo Download news. This week's offerings include plenty of retail titles, including two very different new RPG adventures on the 3DS and some Wii U retro goodies, alongside plenty of others and some discounts. Let's get...
A legendary HD release, monstrous discounts, classic Mario and much more
We have a bumper Nintendo Download week for you, North America, with over a dozen games gracing the Wii U, 3DS and even the DSi. A certain Zelda title is headlining, but we also have terrific — but brief — Monster Hunter discounts, some retro goodies and enough new 3DS...
Hold on there, you need to login to post a comment...