Description will appear here shortly...
Kerry puts Square Enix's latest 3DS RPG through its paces! Check out our full coverage here: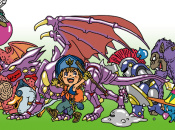 A monster masterpiece
Iru and Luca's (or Tara and Cobi's, if you prefer) adventure first graced the world with its presence thirteen years ago on the Game Boy Color, had a very brief fling with the PlayStation (Japan only, of course) in 2002, and then lay dormant for over a decade before Square Enix dusted it off and gave it an excellent...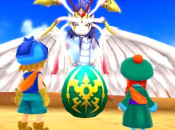 3DS XL (LL) sales enjoy a boost
Dragon Quest Monsters 2: Iru and Luca's Wonderful Mysterious Keys has enjoyed its début in the Japanese charts, with its success also bringing a boost to the 3DS; as for Wii U, there's not much to bring cheers. This week's Media Create results are dominated by two newcomers on the 3DS, with the DQ remake...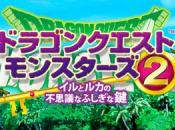 Half an hour of RPG action awaits you
We've had a look at Square Enix's 3DS remake of the Game Boy Color RPG before, but now the wait is finally over — the title has launched in Japan and gamers lucky enough to be equipped with a Japanese 3DS can at last enjoy this Slime-filled RPG. In case you were wondering, we're lucky enough. We've played the...
Hold on there, you need to login to post a comment...