Description will appear here shortly...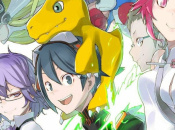 Petition for western release now at over 16,000 signatures
Digimon World Re:Digitize Decode — a 3DS update of the PSP title Digimon World Re:Digitize — launched in Japan earlier this year. Since then, there have been calls from western fans of the series to localise the game for North America and Europe, but thus far Namco Bandai has remained...
Hold on there, you need to login to post a comment...